Our relationship with money matters.
It's time for you to take control of that relations and make a conscious decision around what it will look like and how it will serve you.
Bookkeeping is all about tracking the details. We get all your transactions tracked, every month. So that you can focus on your business, not on the bank statement.
Do you want to learn how to set up and manage your accounting systems? You get training on your system, using your data. This is the most useful kind of training you can buy because it's all about your systems.
Do you frequently worry about money?
Does your business keep running into unexpected expenses?
Do you worry that you have a money mess on your hands and are embarrassed to show it to anyone?
If any of those are true, it's time to get control of your finances and change your relationship with money.
If you want to get control of your finances, move the obstacles in the way of financial freedom and security, and go on to bigger brighter things, you are in the right place.
7 Ways Your Bookkeeper Can Help You Get – and Stay Profitable.
Your Bookkeeper CAN Help You Make—and Keep—More Money. It's not as hard a you think. And we can even put the processes in place for you. Sign up to get more details!
When Jessica came to us, she was having such a hard time with her. She used to do her own books but some where she had lost her way. She would come to our calls so worried. But we put in place systems that help her and her business thrive.
BOOKKEEPING SOFTWARE
We set our clients up on Quickbooks Online to streamline and update their systems
CREATE CLARITY
We don't just give reports. We help you understand them.
MONTHLY REPORTS
We meet with our clients every month to make sure that she had her numbers and the peace that goes with that.
PROFITABILITY
Once you're up to date, we make sure that you know what you need to do to get profitable.
When Gretch came to us, she wasn't sure if she was profitable. She had some money in the bank and seemed to be able to save something, sometimes but wanted to be able to plan for the future! Her solution included…
PROFIT ASSESSMENT
We put together a clean, clear assessment of her profitability so that she knew where she stands.
METRICS
We created clear metrics for profitability. And how she'd know when she got there.
TRAIN THE TEAM
Once we got the metrics in place we trained her team to recognize them and what to do along the way.
MASSIVE CLARITY
From confusion and chaos to clarity and groundedness. She knows what to do and feels more secure and free!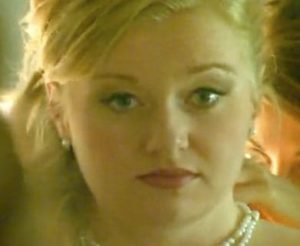 "They worked with me to teach me how to manage the finances of my company using Quickbooks. I was incredibly impressed by her wealth of knowledge and her great enthusiasm for bookkeeping and for working with me on my relationship to money on a personal and organizational level. But perhaps even more important to me was her friendly disposition and her caring and patient way of teaching me new things. I highly recommend Bliss Your Bookkeeping and would work with her again given the opportunity."
– Kati Bartlett
MaestroConference
"Briana, your gentle, kind and compassionate ability to be with me through the midst of my relearning my relationship with money has been such steady support. Before I started working with you, I was pretty much keeping myself blinded and in denial about finances. I almost never checked my bank balance. With your guidance, I've found a path through my resistance and am now learning about money as a spiritual daily practice.
Just recently, you helped me recognize and celebrate the continual successes I am having as a result of our work together. Making financial choices with the lights on is meaning I am getting more of what I want, more of the time. Your work is akin to getting off the diet treadmill. I feel fresh and new, and open to infinite possibilities in regards to wealth. Thank you from the bottom of my heart."
– Pavini Moray, Emancipating Sexuality
"Briana's team brings a wide perspective of what financial health means and how to achieve it–from the emotional challenges to the nitty-gritty practicals of bookkeeping. She is both professional and warm and engaging. I highly recommend her and her team for anyone who wants to bring more integrity to one's finances, with a great holistic approach."
– Ursula Ferreria
Apothecary for the Soul
Latest from the Financially Sound Blog
Control, being right vs wanting to be taken care of
Do you want more control of your money? I know you're sitting there thinking, "Of course I do! Who doesn't want more control over their money?!" I know! It made me laugh too. For years and years (and sometimes even still) I want more control over my money! Or I...